Burlington Town Center Redevelopment
November 01, 2016
On election day, Tuesday, November 8, Burlington voters will be asked two questions -- Questions #3 & #4 -- related to the redevelopment of the Burlington Town Center (The Mall.) Full sample city ballot here.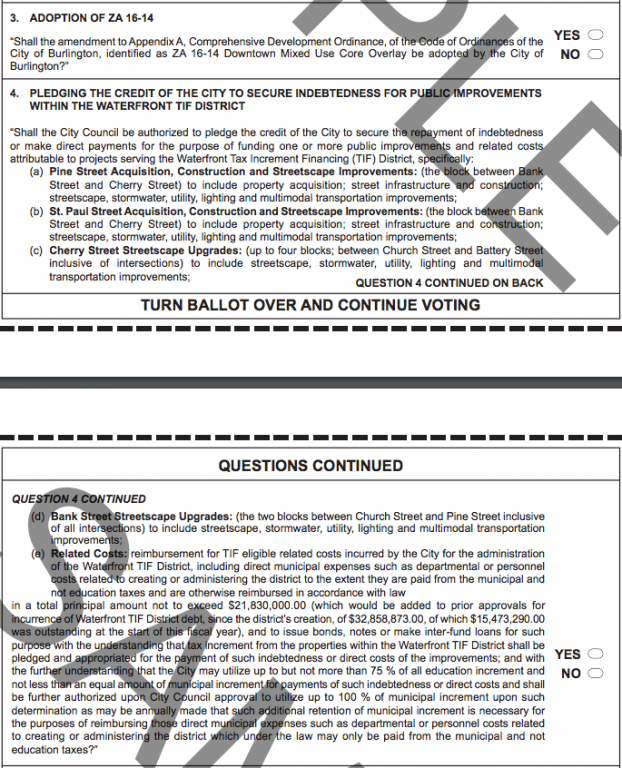 Click on the links below to watch some of our coverage.
Presentation of Burlington Ballot Items with Assistant City Clerk Amy Bovee, DPW Capital Improvement Project Manager Martha Keenan, Comprehensive Planner Meagan Tuttle, and Assistant City Attorney Richard Haesler. Moderated by Diane Meyerhoff.
Burlington Ballot Items Talk with Ibnar Avilix, a Socio-economic Activist/Artist, Jamie MacKinnon, Poet and Forester and Artist Kylie Dally.
Coalition for a Livable City Update on the Mall/Town Center Project with Genese Grill, Charles Simpson, and Steve Goodkind.
Check here for more shows about the Burlington Town Center Project.
Questions about candidates or other ballot items? Watch all of our 2016 General Election Forums.
Featured Story
Join us for a community conversation about "Fake News" on October 16th.